Theatrescapes Digital Research Tool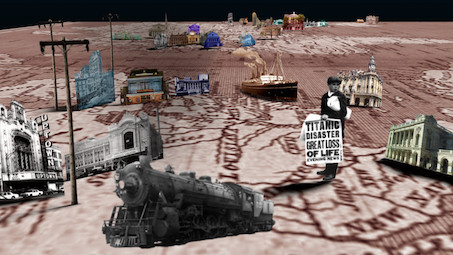 The historiography of theatre and media history relies on a relational and multi-dimensional perspective which can only profit from established paradigms and recent innovations in Digital Humanities (DH) and Historical Network Analysis. Anthropologist Arjun Appadurai has coined the notion of various "-scapes" for understanding the different dimensions of globalization.
Theatrescapes, an Digital Research Tool of the Centre for Global Theatre History, embraces this key concept of ethnographical, sociological, and historical research in order to collect, visualize, and depict global flows and cultural encounters in 19th and 20th century theatre and opera.
As one of the leading media and cultural institutions of this period, theatre of all genres acted as a global currency or good of cultural exchange, mobility, and trade, which calls for a framework of Global Theatre Histories.